Whether you are coming to Amelia Island for business, a family reunion or just some rest and relaxation after a year of lockdown, let us welcome you to Paradise and help you create an itinerary that will not just meet but far exceed your expectations! We first came to Amelia Island in 2007 and are quite familiar with all the area has to offer. Life is all about adventure and we'd love to help you plan yours! From picking you up at the airport to transporting you from venue to venue, we can help you arrange countless activities as well as get you between all of them as you need.
After a year of COVID, the world is starved for normalcy, and we jumped for joy when The Fernandina Beach Rotary Club kicked off our newfound freedom with their Annual Taste of Amelia held in May this year. That was followed a week later by our annual Concours d' Elegance Classic Car Show at the Ritz Carlton. Summer also includes the free Jazz Festival, Blues Festival, and Chamber Music Festivals as well as the free Friday night outdoor Sounds on Center concerts, Rib and Chili Cook-off. October brings Shrimp fest 2021 but returns to the first weekend in May in 2022. Then December will usher in Dickens on Center where locals dress as Dickens characters and reenact Victorian times with cider, cookies and caroling! The February Book Festival comes in February, and we begin a new to plan for spring again on Amelia.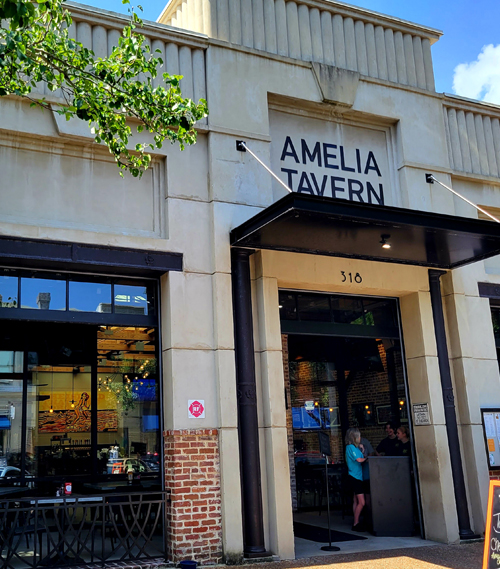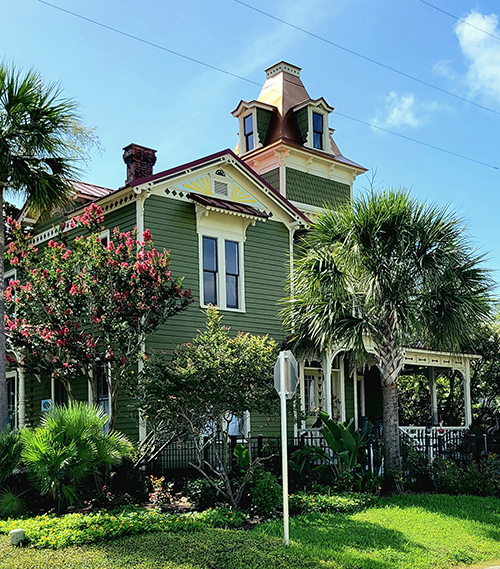 No shortage of other activities however for the sportspeople who like golf, sailing, kayaking, powerboating, jet skiing, horseback riding on the beach and sky-diving. The fishing in our area is amazing with its' red and mangrove snapper, grouper, pompano, flounder, kingfish, sea trout, whiting and redfish. But my VERY favorite remains the native Fernandina and Mayport shrimp! We know several charter fisherman personally and Amelia Island Concierge Solutions can arrange to hook you up as well as drive there and back.
The island is rich in history having been one of the most important ports in the western hemisphere in its' heyday. Thirteen miles long and 2 miles wide, it is the only place in the United States to have had 8 flags flown over it! We are proud of our Amelia Island History Museum and encourage visitors to ask us about booking carriage rides for quick glimpses into our past. We would love to drive you down to Kingsley Plantation on nearby Ft. George Island to view a perfectly preserved remnant of what existed during that era and catch an incredible glimpse into the ties to our own American Beach descendants of Abraham Lincoln Lewis, Florida's first African-American millionaire.
We can take you to Bosque Bello "Beautiful Woods" Cemetery established by the Spanish in 1798 where many find fascination and solitude in a stroll through the live oaks dripping with Spanish moss. From there, it's just a short ride to the north end with a view of the legendary Pippi Longstocking house and Tiger Island with its' highest concentration of rattlesnakes in North America! If you have time, White Oak Plantation is a special treat. Once owned by Zephaniah Kingsley of the above-mentioned Kingsley Plantation, it was later owned by Howard Gilman who invested $154 million to build the Baryshnikov Dance Studio, conference center, nine-hole-golf course and expansive enclosures to expand the property to raise, breed, rehabilitate and study threatened and endangered species such as white rhinos and cheetahs. They have recently acquired former Asian circus elephants for rehabilitation into the wild. Tours and dinner events are available.
I highly recommend Amelia island Concierge Solutions. I have had the pleasure of using AICS many times to travel from JAX airport to Amelia island. Kathy and Nick are professional, punctual and send confirmation texts in advance to eliminate concern about the possibility of no shows which all too often happen with other driving services. I would recommend their services to anyone. Their value and quality are hard to beat!
– Jane M., Alexandria, VA